In this article, we are going to learn about how to install Kali Linux 2023.1. Kali Linux is a popular penetration testing and ethical hacking Linux distribution that is used by security professionals and enthusiasts worldwide. Installing Kali Linux 2023.1 is a simple process, and this step-by-step guide will walk you through the installation process.
Prerequisites:
Before we begin, you will need the following:
A computer or laptop with at least 2 GB of RAM and a 64-bit processor.
A USB drive with a capacity of at least 8 GB.
A stable internet connection.
The Kali Linux 2022.4 ISO file, can be downloaded from the official Kali Linux website.
Step 1: Downloading Kali Linux 2023.1 ISO
The first step to installing Kali Linux 2023.1 is to download the ISO file from the official Kali Linux website. The ISO file can be downloaded from the "Downloads" section of the website. Make sure to download the correct version for your system, either 32-bit or 64-bit.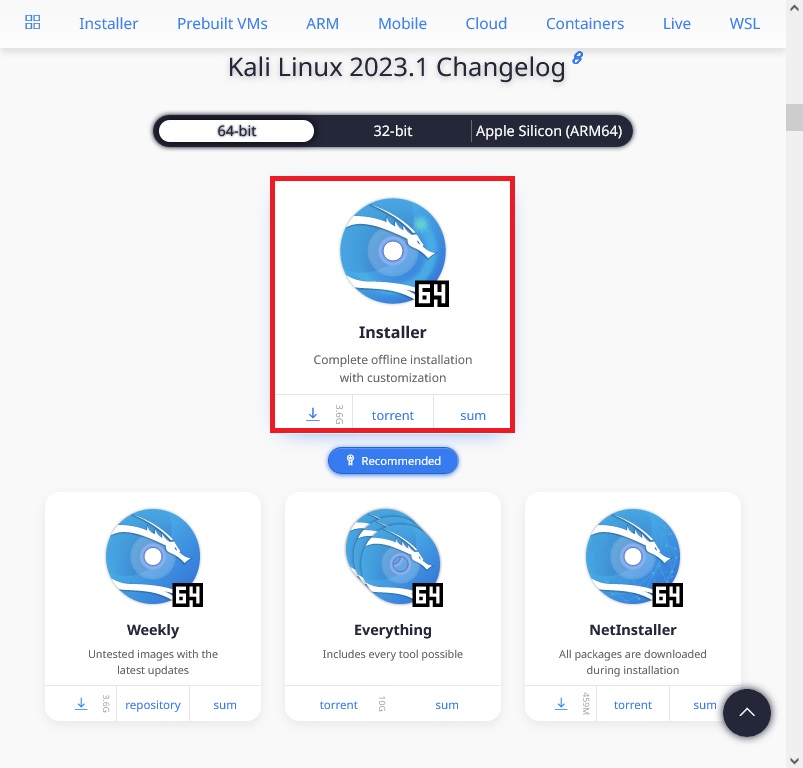 Downloading Kali Linux 2023.1 Purple ISO
In Kali Linux 2023.1, we get the new Kali Purple edition. Kali Purple is starting out as a Proof of Concept, evolving into a framework, then a platform. The goal is to make enterprise-grade security accessible to everyone.
Feeling red? Feeling blue? Kali Purple: You do You!
Step 2: Creating a Bootable USB Drive
Once you have downloaded the Kali Linux 2023.1 ISO file, the next step is to create a bootable USB drive. To do this, you can use software such as Rufus, Etcher, or Universal USB Installer. Insert a USB drive with at least 8GB of storage, and follow the instructions provided by the software to create the bootable USB drive.
Step 3: Booting from the USB Drive
Insert the bootable USB drive into the computer on which you want to install Kali Linux 2023.1. Restart the computer and enter the BIOS settings. Ensure that the USB drive is set as the primary boot device. Save the changes and exit the BIOS settings. The computer should now boot from the USB drive.
How to install Kali Linux 2023.1
Step 1: Select "Graphical Install" from the Kali Linux Boot Menu
Once the computer has rebooted, you will be presented with the Kali Linux boot menu. Select "Graphical Install" and press enter.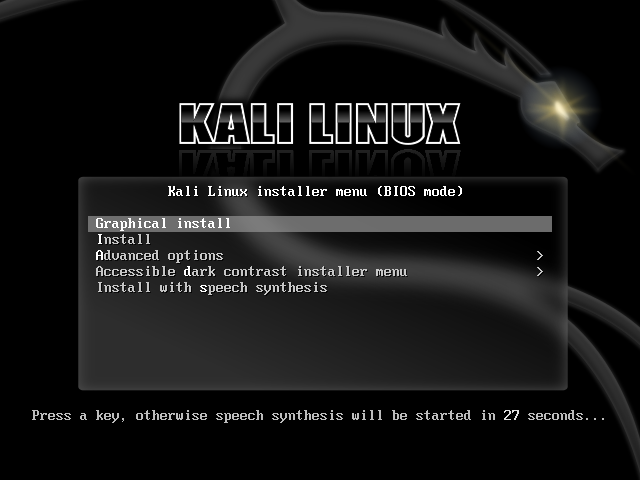 Step 2: Choose Your Preferred Language, Location, and Keyboard Layout
Select your preferred language
Select your preferred Location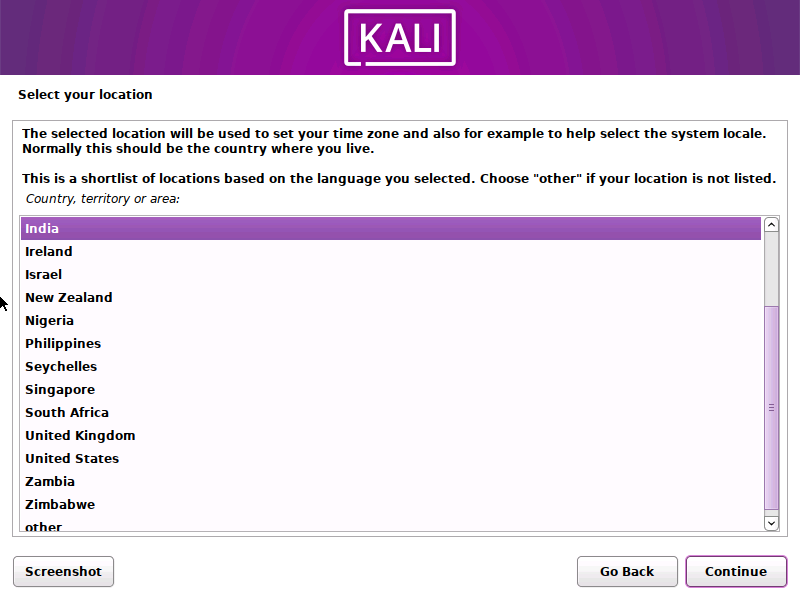 Select your preferred Keyboard layout
Step 3: Configure Your Network Settings
Configure your network settings by choosing to configure your network automatically or manually.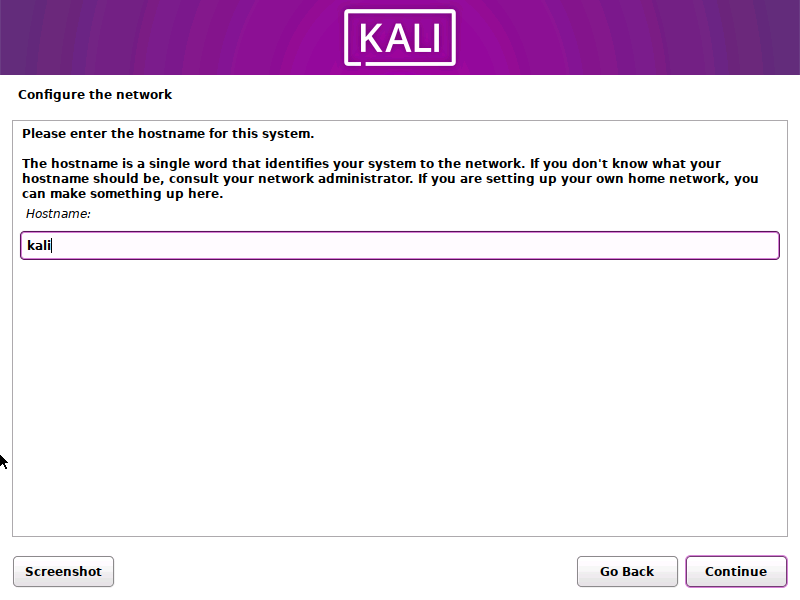 Step 4: Create a User Account in Kali Linux
You have to create a new user account in your Kali Linux. Crretae full username, username for the account, and password for the new user account.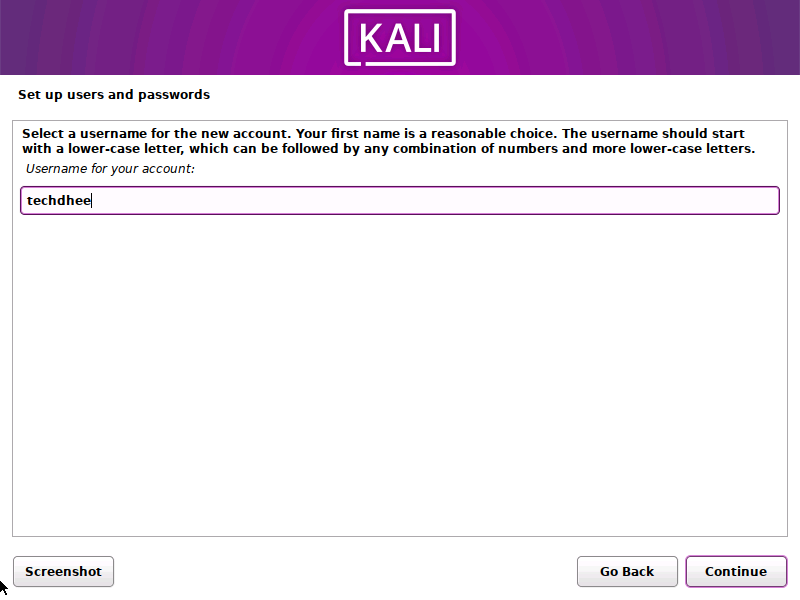 Step 5: Create a New Partition for Kali Linux
Create a new partition for Kali Linux. You can choose to install Kali Linux alongside your existing operating system or erase your entire hard drive and install Kali Linux as the sole operating system.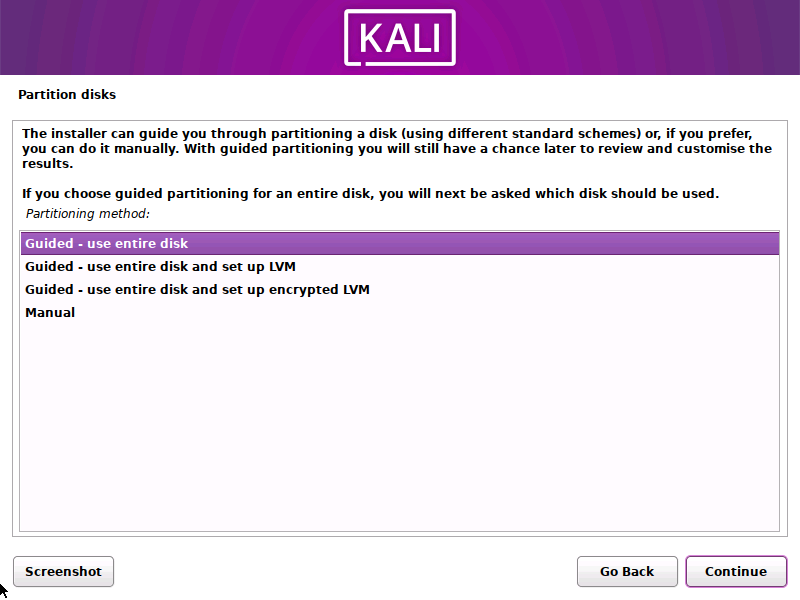 This step will remove your existing operating system along with your data so make sure you back up your data.
Step 6: Choose the Software Packages to Install
Choose the software packages that you want to install. You can choose the default options or customize your installation.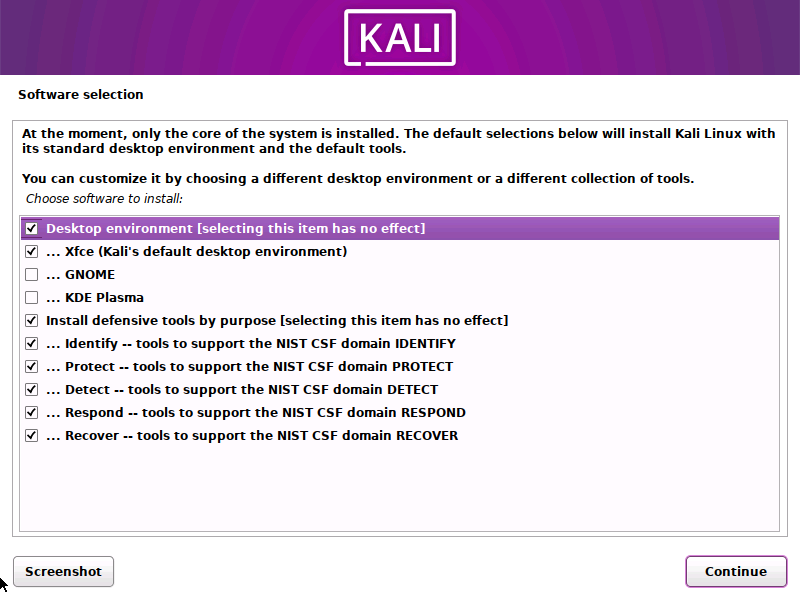 Step 7: Wait for the Installation to Complete
Wait for the installation process to complete. This may take several minutes, depending on the speed of your computer. And Install the GRUB in BIOS mode.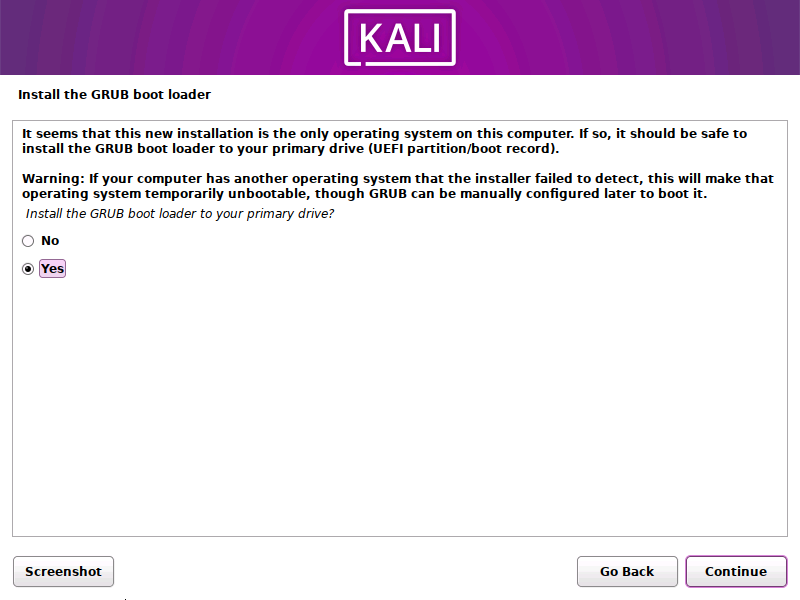 Step 8: Rebooting and Logging In
Once the installation process is complete, reboot your system. Log in with the root username and the password that you set during the installation process.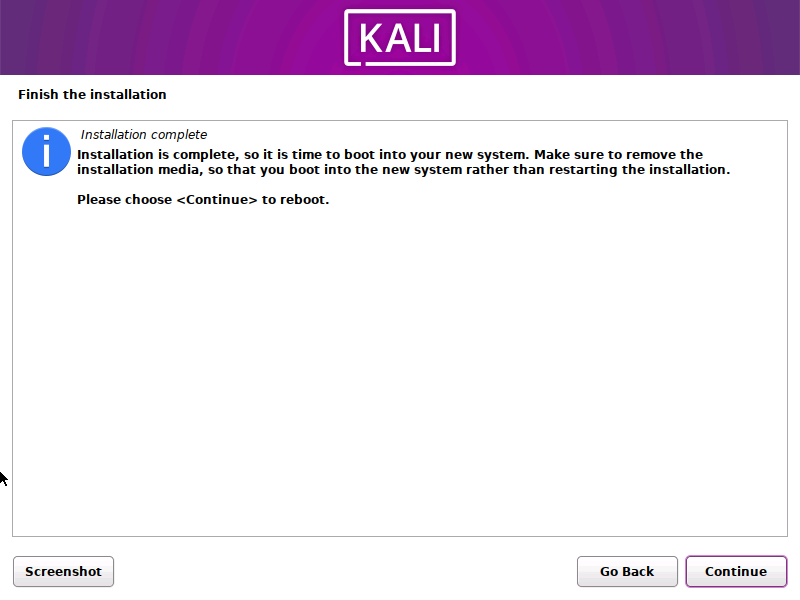 Video:
How to Install Kali Linux 2023.1 with Manual Partitions on a UEFI PC | Kali 2023.1 Install Guide
Conclusion:
In conclusion, installing Kali Linux 2023.1 is a simple process that can be completed in a few steps. Follow this step-by-step guide to install Kali Linux 2023.1 purple on your computer and start exploring its powerful features for penetration testing and ethical hacking.
Important Things To Remember:
The author of this article does not promote any illegal activities It is just for educational purposes All the activities provided in this article, YouTube channel, and on the website techdhee.in are only for educational purposes.
If you are using and following this tutorial for any illegal purpose, techdhee.in can not be responsible for your action.
My purpose is to educate or share information with those who have not, how to secure themselves from the Internet, and the world of digital.
Also, read the Disclaimer
Finally
Thank you for reading this post and keep connected to TECH DHEE to continue enjoying excellent posts. Share your views about this post in the comment section below. If you still have any queries, throw them in the comment section. If you find this post helpful, don't hesitate to share this post on your social network. It will only take a moment, and also it is quite easy and useful for others.