The latest version of Kali Linux 2020.1, have been released, the developer has decided to go with a non-root user model first time in this distro. The major change in the Kali Linux 2020.1 comes with a single installer image instead of separated images for every desktop environment, a rootless mode for Kali NetHunter, and many more other changes.
Kali Linux is a Debian (Testing) based Linux distribution designed for digital forensics and penetration testing. It is maintained and funded by Offensive Security Ltd.
RIP root user no longer default: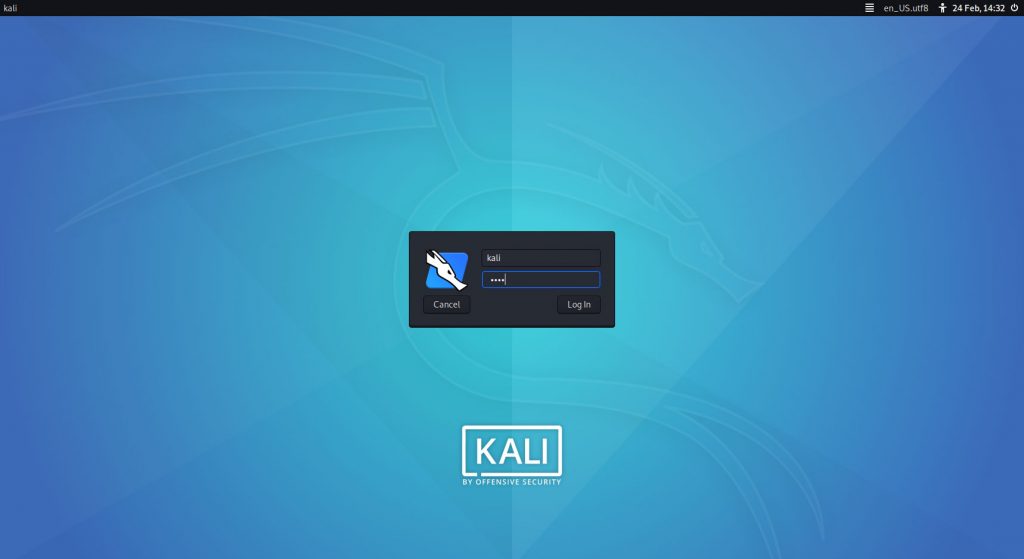 Kali Linux contains many tools where the root is necessary to use it but now Kali Linux developer introduces default user is Kali who have root powers.
In Kali Linux 2020.1 ARM and VM images have default users and password replace from root/toor to kali/kali. Now root/toor is dead. Long live kali/kali.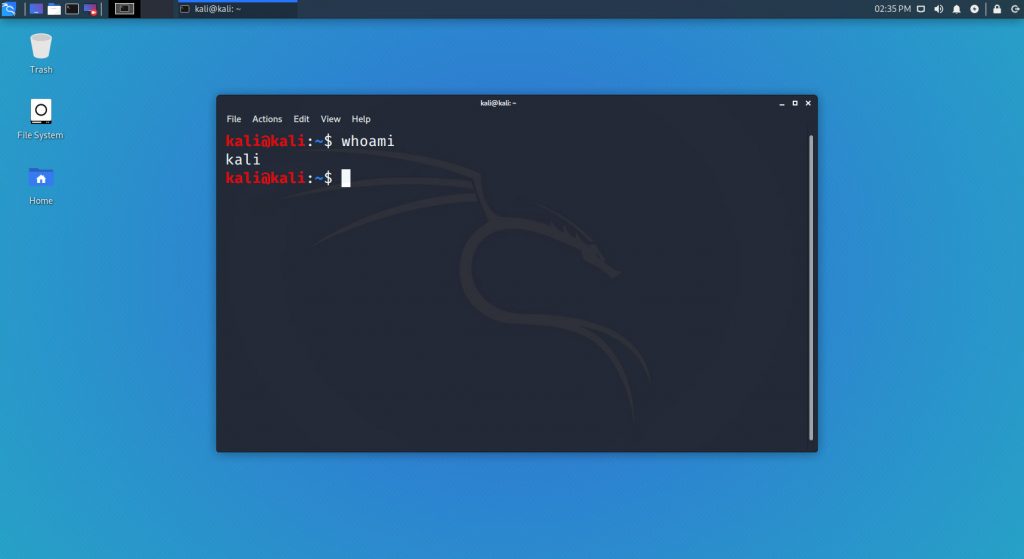 Now Kali Linux is easy to use who is beginners in Linux or cyber security field.
Kali as your main OS:
So with new update, you use Kali as your daily use OS, as your primary OS. It totally depends on you. If you like the Kali Linux.
The following is a brief feature summary for Kali Linux 2020.1 release:
Non-Root by default
Kali single installer image
Kali NetHunter Rootless
Improvements to theme & kali-undercover
New tools: cloud-enum, emailharvester, phpggc, sherlock, splinter
Download Kali Linux 2020.1

Download ARM images

How to Install Kali Linux 2020.1:
Kali Linux Installation Prerequisites:
A minimum of 20 GB disk space for the Kali Linux install.

RAM for i386 and amd64 architectures, minimum: 1GB, Recommended: 2GB or more.

CD-DVD Drive / USB boot support
First of all, we have to create a bootable USB drive or burn the ISO on DVD so we can boot the ISO in the system.
Video
So please follow the following video where you can learn how to create a bootable USB drive of Kali Linux 2020.1.
How to create bootable Kali Linux USB drive
How to install Kali Linux
Now you have to follow the following video for how to install Kali Linux 2020.1 step by step. Kali Linux 2020.1 image comes with single installer image so you have to choose the environment while installing going no, follow the following video:
How To Install Kali Linux 2020.1 Step By Step [Offline in 30 Minutes]
Note you have to disconnect the internet from your computer or Laptop while installing the Kali Linux.
Kali Linux 2020.1 tty1 Error
Kali Linux 2020.1 tty1 Error | How to Fix No GUI | Error In Kali Linux 2020 | Kali Linux tty1 Login. How to fix Kali Linux 2020.1 tty1 Error or GUI error in easy steps. You can switch CLI mode to GUI mode in Kali Linux 2020.1 after following this video. Just follow the steps in this video and you can fix the tty1 GUI error in Kali Linux.
Video
Important Things To Remember:
The author of this article does not promote any illegal activities It is just for education purpose All the activities provided in this article, YouTube channel, and on the website techdhee.in are only for educational purposes.
If you are using and follow this tutorial for any illegal purpose, techdhee.in can not be responsible for your action.
My purpose is to educate or share the information who have not, how to secure your self from the Internet, and the world of digital.
Also, read the Disclaimer
Finally
Thank you for reading this post and keep connected to TECH DHEE to continue enjoying excellent posts. Share your views about this post in the comment section below. If you still have any queries, throw it in the comment section. If you find this post helpful, don't hesitate to share this post on your social network. It will only take a moment, and also it is quite easy and useful for others.
Related Topics: