In this article, I am gonna show how to update Kali Linux. Kali Linux I most popular operating system which is Debian based distribution. It comes with preloaded tools which help us to cybersecurity research and penetration testing.
Kali Linux releases its new version on 12 May 2020 is Kali Linux 2020.2, which comes with awesome new updates. And now you can download it from the Offical website.
New Updates Overview
KDE Plasma Makeover & Login
PowerShell by default.
Kali on ARM Improvements
Lessons From The Installer Changes
New Key Packages & Icons
KDE Plasma Makeover & Login
In Kali Linux 2020.1 XFCE and GNOME desktop environment updated and they have both modes dark as well as light themes mode but in KDE Plasma have not, but in Kali Linux 2020.2 introducing the dark and light themes for KDE Plasma.
KDE Plasma Dark Theme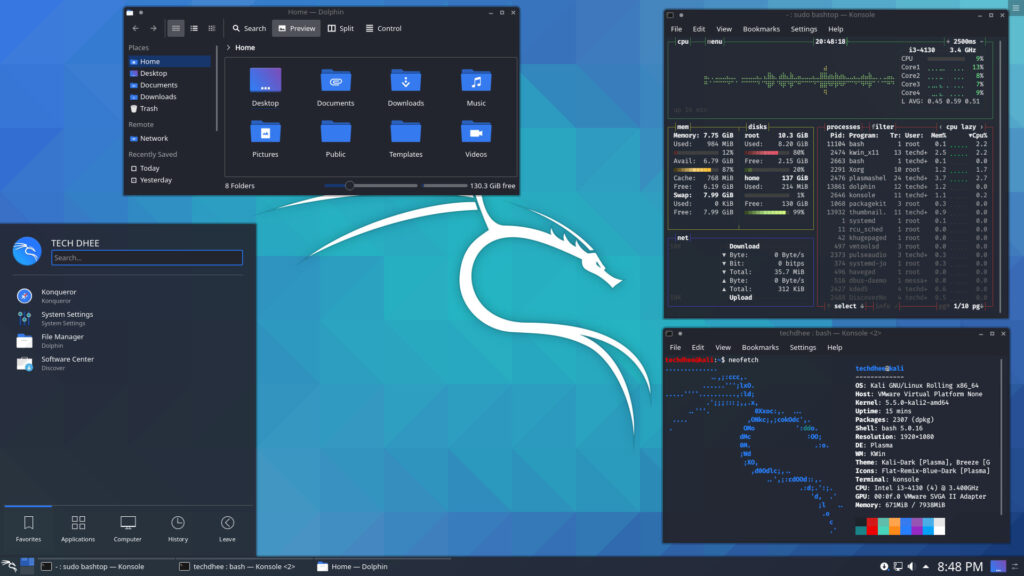 KDE Plasma Light Theme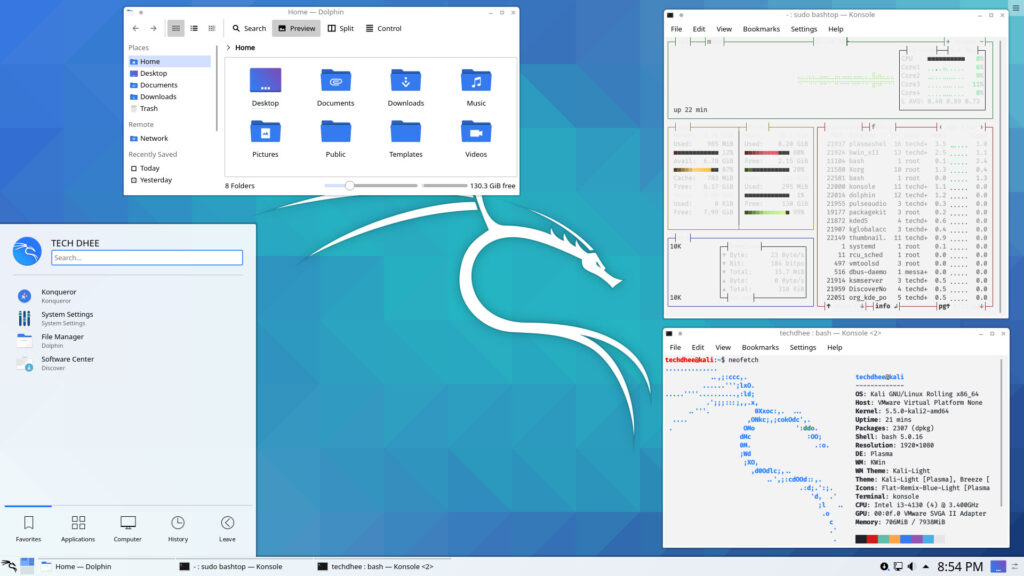 Login Screen

PowerShell by default
In Kali Linux 2019.4 PowerShell introduced by Kali, and PowerShell available in Kali Linux's repository, and if we want it just in single command we can install it in our Kali Linux.
techdhee@kali:~$ sudo apt install -y powershell
But now in Kali Linux 2020.2, we can select the during Kali Linux installation kali-linux-large in the software selection windows the last option, and your PowerShell install by default with primary meta-packages. Or you can also install after installation just types a single command.
techdhee@kali:~$ sudo apt install -y kali-linux-large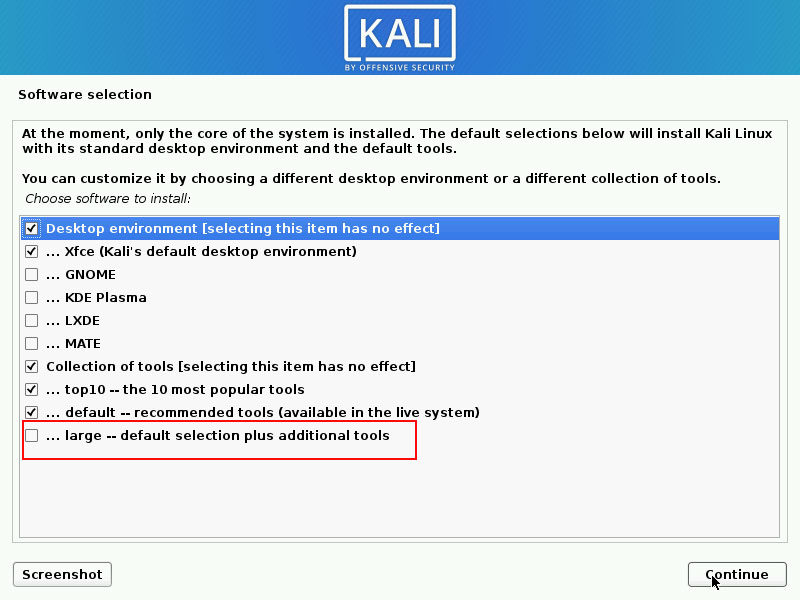 Kali on ARM Improvements
In Kali Linux 2020.2 minimum requirement of SD card is 16GB or larger and in this update by default username root/toor is no longer default login credentials but now it changed to kali/kali. Now in Kali Linux 2020.2 no need to login with root (superuser).
Kali Linux Installer Changes
We know in Kali Linux 2020.1 we get a new way and new installer to install Kali Linux, but there are many problems and bugs to install Kali Linux in a proper way. So in Kali Linux 2020.2, we get a new installer where we get new things and if you noticed out new Kali Linux 2020.1 ISO size is larger the Kali Linux 2020.1 that means it allowing for COMPLETE OFFLINE installation, you can choose any Desktop Environment.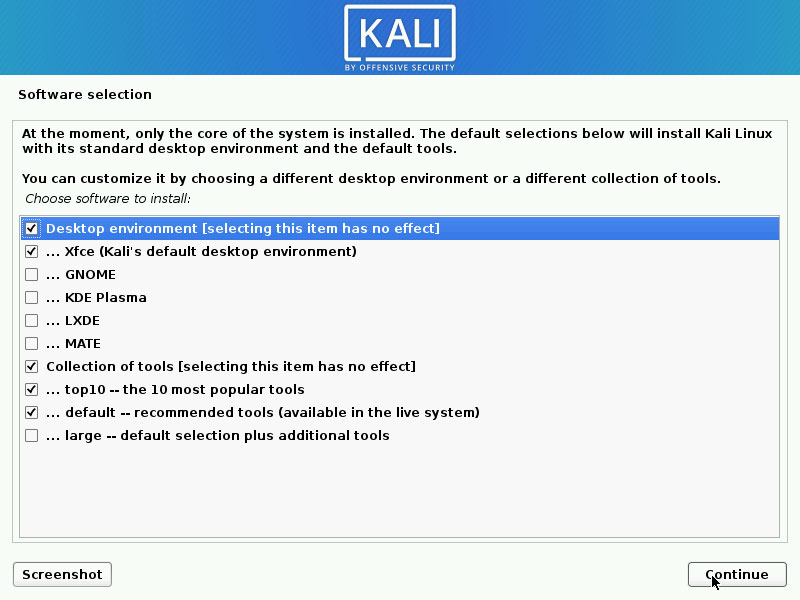 New Key Packages & Icons
The new version of Kali Linux that means new and latest packages also included in Kali Linux 2020.2 some of them are:
GNOME 3.36
Joplin – we are planning on replacing CherryTree with this in Kali Linux 2020.3!
Nextnet
Python 3.8
SpiderFoot
With the latest packages, we will get the new look of packages logo for each tool in Kali Linux 2020.2, you will notice in the Kali Linux menu bar.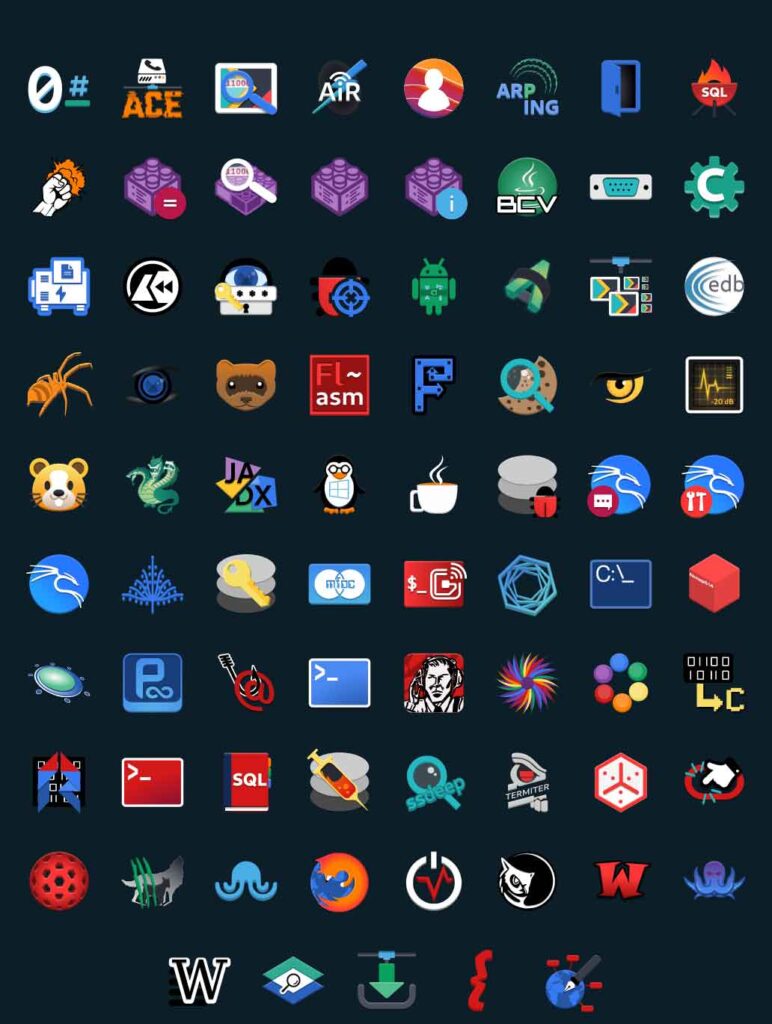 How To Update Kali Linux
Kali Linux update is very easy just you have fast internet connectivity to update the Kali. Just type the following command in the terminal to update Kali Linux 2020.2
techdhee@kali:~$ sudo apt update && sudo apt full-upgrade -y
After completing the update you have to restart your computer or laptop.
Video
In this video, I am gonna show how to update Kali Linux 2020.1 to Kali Linux 2020.2 and first look of Kali Linux 2020.2
Important Things To Remember:
The author of this article does not promote any illegal activities It is just for education purpose All the activities provided in this article, YouTube channel, and on the website techdhee.in are only for educational purposes.
If you are using and follow this tutorial for any illegal purpose, techdhee.in can not be responsible for your action.
My purpose is to educate or share the information who have not, how to secure your self from the Internet, and the world of digital.
Also, read the Disclaimer
Finally
Thank you for reading this post and keep connected to TECH DHEE to continue enjoying excellent posts. Share your views about this post in the comment section below. If you still have any queries, throw it in the comment section. If you find this post helpful, don't hesitate to share this post on your social network. It will only take a moment, and also it is quite easy and useful for others.
Related Topics: